Our Maintenance Services
Spruce offers a full range of services designed to keep your facilities clean and presentable. Our clients often outsource the entire cleaning function, including 24 hr/day facility staffing.
Our maintenance & cleaning services include:
Regular Maintenance and Janitorial Services
This is Spruce's specialty; taking care of your regular cleaning needs on a scheduled basis is what we do best! This includes daily, weekly and flexible cleaning services to suite your needs, including:
Waste and recycling removal
Floor care
Cleaning workstations and desks
Washroom cleaning and replenishing
Kitchen and staff room cleaning
General dusting of displays and surfaces
Post-Construction and Renovation Cleaning
Detail cleaning to make an office or commercial facility ready for use.
Vinyl Floor Maintenance and Carpet Cleaning
We are experts in treating and providing specialty care for anti-slip flooring, anti-static flooring, treated concrete and other special flooring needs, including:
Strip and wax for vinyl flooring
Carpet and upholstery cleaning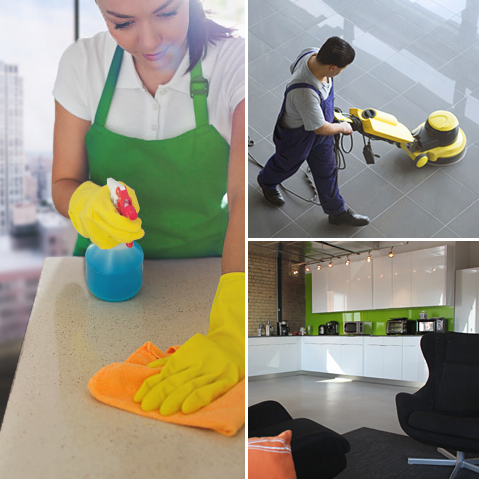 all of our staff and services are overseen by the owners, providing our clients with continuity and guaranteed satisfaction.